March Break At Last!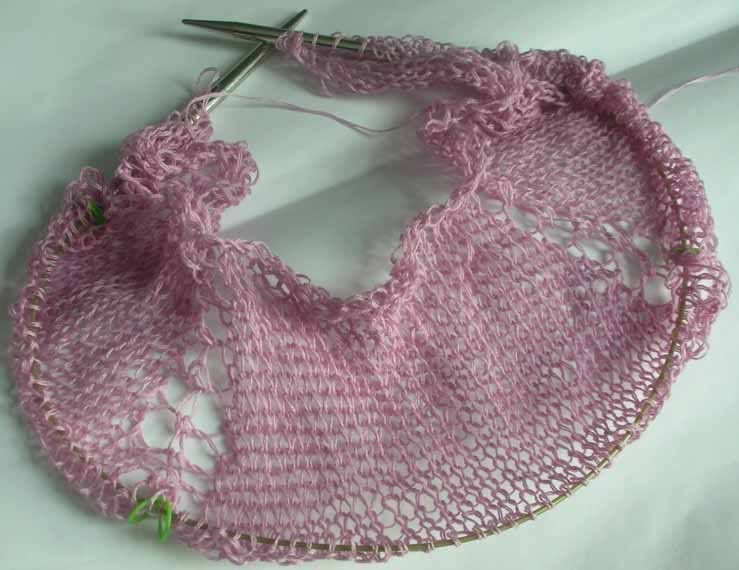 This is how far I have knit the Airy Wrap. I hope to advance a lot faster during March Break. There will be no fancy or plain vacations just resting and not teaching. I woud like to start on some of my crochet ideas for summer but I have to finish three socks and the Airy Wrap first.
Last weekend I went to Brooklyn for a funeral. It was very frustating going to NYC for such a short trip and not being able to see any galleries or shop. It was good to see my relatives. As usual we all lamented that we were not getting together for happy events. Hopefully I can go again this summer.