I Want To Be Queen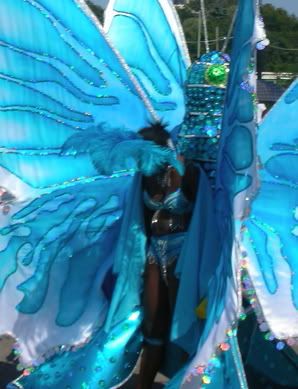 Part of Madame Butterfly's Entourage.

This parade is filled with a mind blowing amount of colour and movement. It seems surreal but it is created and enacted by very real people every year, using various materials and methods to create costumes and colourful movable structures for kings and Queens to parade in. I marvel at the materials and designs of this spectacle.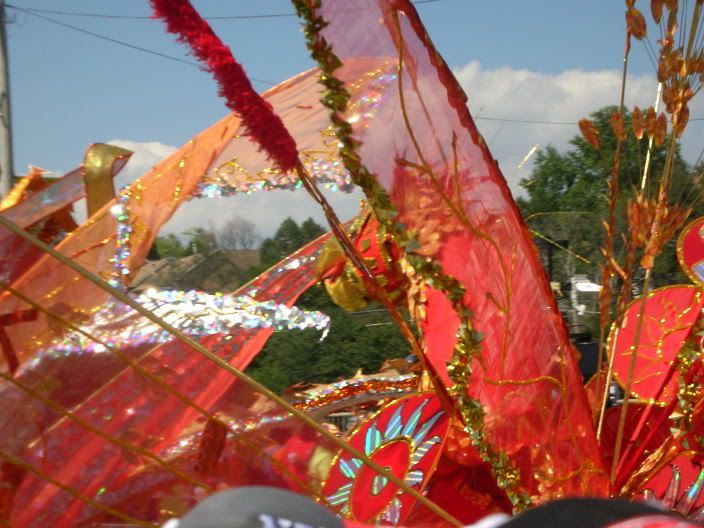 Many feature fantastical heads of sea creatures, birds, and spirits.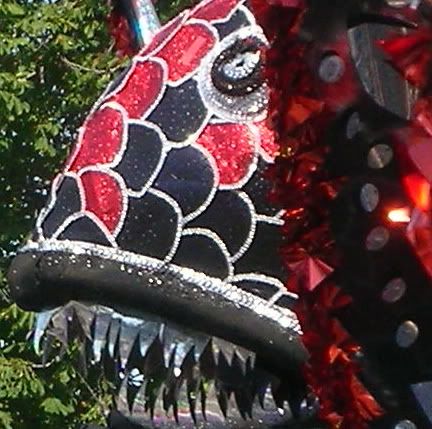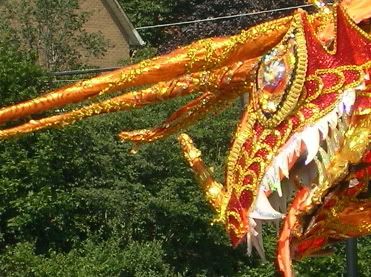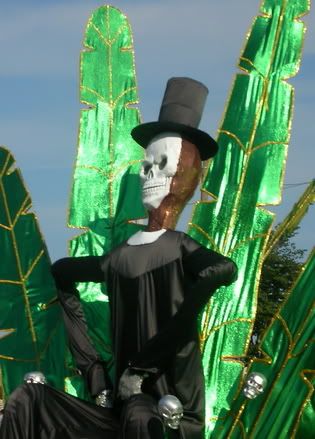 Some individuals get right into the spirit of self adornment. I wonder what he had to do to remove the silver?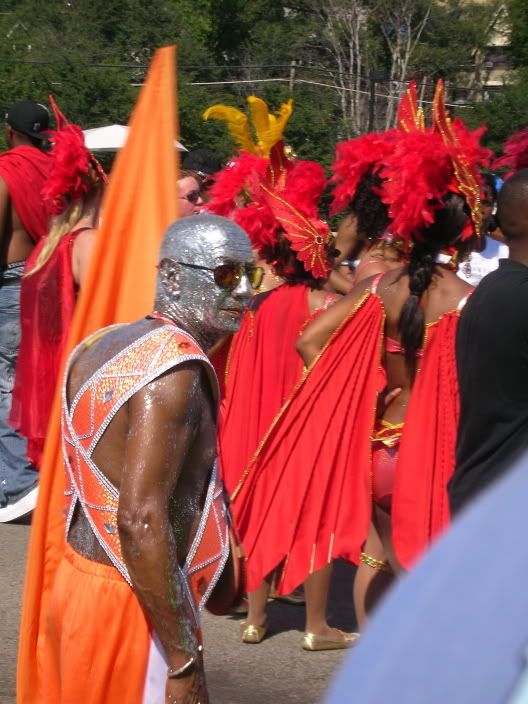 Not only do the costumes and structures have to look good but the wearers have to be able to dance and strut their stuff. Some of the assemblages are twenty feet across. During the King and Queen Contest the participants dance and whirl on stage, and then they do it again at the parade the next day. At the parade the Kings often make a game of rushing and whirling towards the onlookers and sweeping or knocking them over with the wings of the costume

Trinidad and Tobago had a World Cup soccer team this year so they were a "little" (just a little) soccer obsessed. The winning King this year was called D'Soca Warrior (Caribbean's cannot resist puns) and one of the Queens: "Keep Your Head Up T & T We Going World Cup 2010". The Queens had a four way tie(??). One of the winners Madame Butterfly was in my previous post. And another winner, my favourite, Euphoria is the last queen below.

I took a lot of photos of D'Soca Warrior. I even got close enough to risk getting knocked over (his wings brushed the top of my head)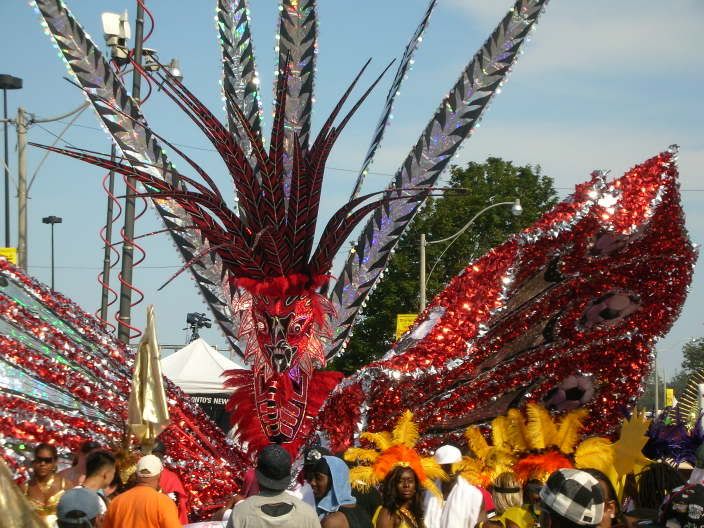 D'Soca Warrior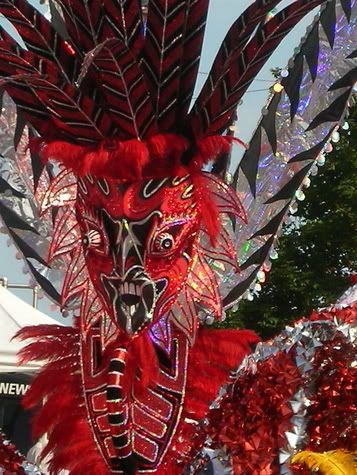 D'Soca Warrior closeup

The best male individual was Keeper of D'Cup.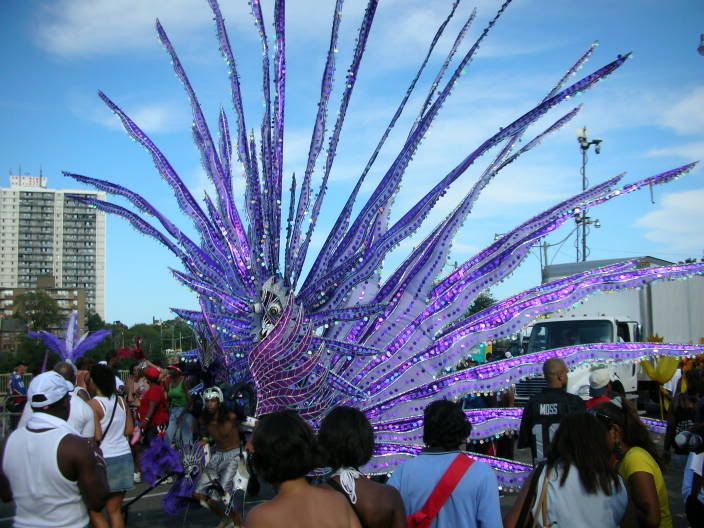 Keeper of D'Cup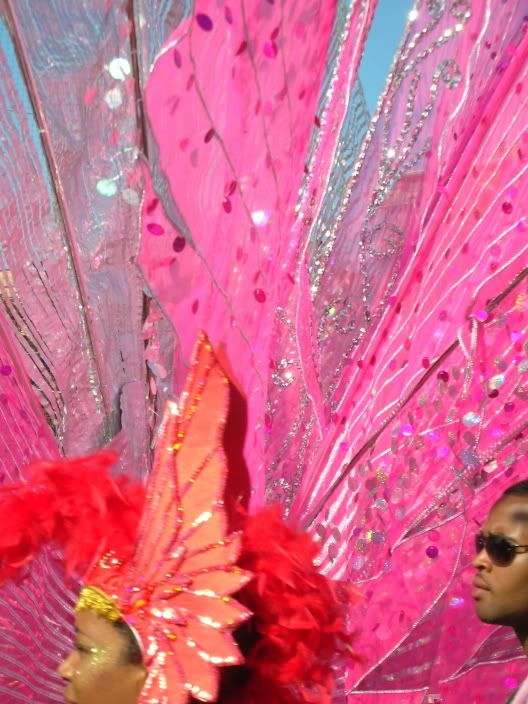 I WANT!!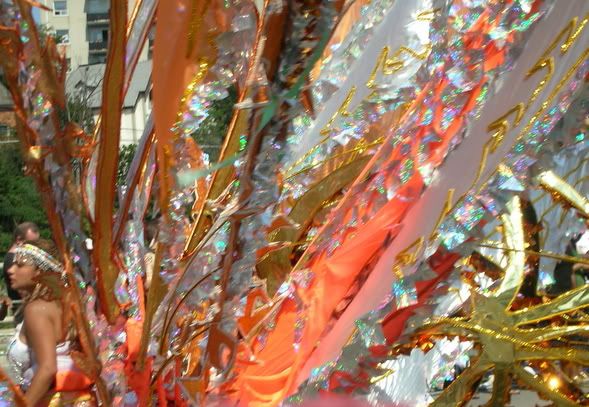 I WANT TO!!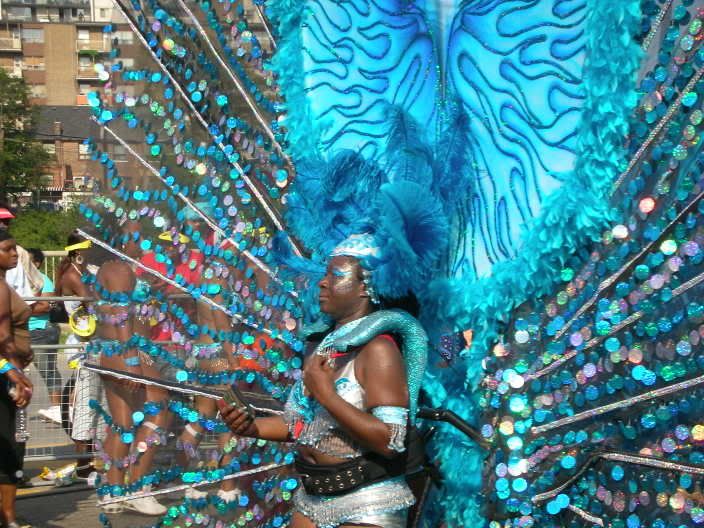 I WANT TO BE!!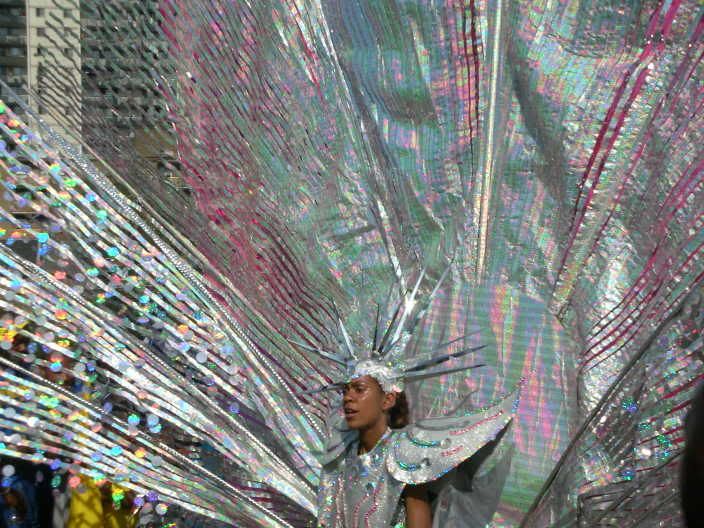 Euphoria

I WANT TO BE QUEEN!!

My sister and I walked and danced the full route length of the parade from beginning to end to beginning , about 7 km, and 4 hours—we left at 6:30 pm and the parade scheduled to end at 5:00 pm was not yet over.




Good bye "wonderful festival that has lost its true name". I still love you by any name. I will be there again next year.