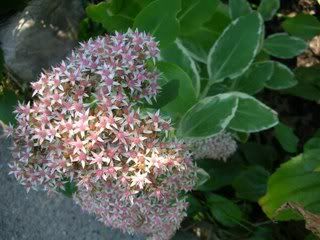 YES!!!! I Am A TEACHER!!!

I had my final documentation session on Friday and everything went smoothly. My TB test was negative and my Police Check was validated. I start on Monday morning. My schedule includes two Grade 10 Drama, one Grade 10 ESL Drama, one Grade 11 Ancient History, and two Grade 12 Anthropology, Psychology and Sociology. I am ecstatic!!! I am doing a lot of happy dancing. Finally I have been hired and with an exact match to both my teachables. The position isn't permanent, but the contract runs to the end of June. I am covering someone's maternity leave. I am just glad that I am now in the school board system and will be eligible for a full time "To Hire" interview. Classes of my own!!! 150 students worth!!! All those names!!! Thankfully I love name games.

I worked in the garden today for the first time in over a month. I got my son to rake leaves and I dug up the dahlia tubers and put away the wooden stakes and lawn furniture. Just in time. It started snowing this evening. It should only be a light snow. I still hope to do some planting next weekend!