Adventurer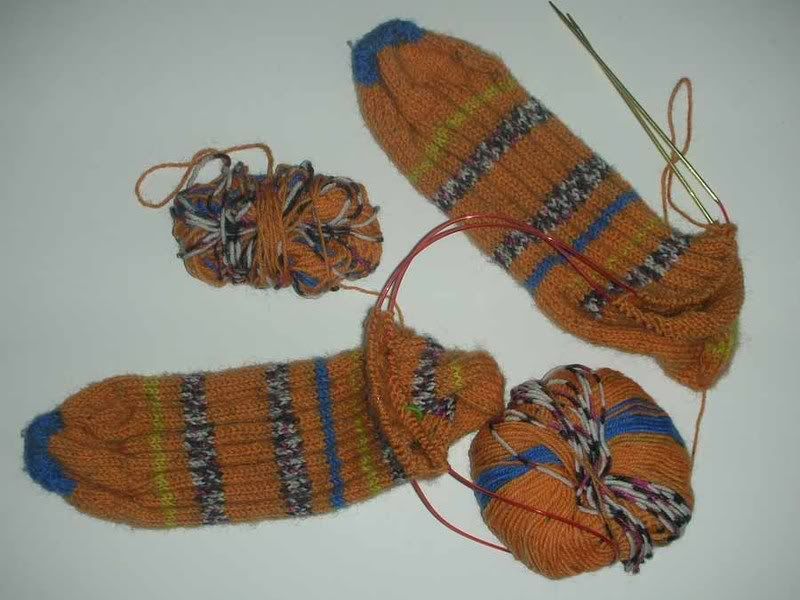 Pattern: Honeycomb Socks by Katie Himmelberg
Yarn: Lang, Fantomas Color
Needles: Addi Lace 2.5 mm
Modifications: gusset heel

It's time for a knitting update. This is the year of adventurous knitting (says Knitting Daily). I have joined the Magic Loop KAL on Ravelry under the Adventurer category. My entry is toe-up socks, two at a time. This is also the first time that I have knit a gusset heel. I followed Maia's online instructions. I found the yarn in Romni's basement. I'm not a total fan of self-striping yarn but I am happy with the way that this one stripes. This will be my last pair of wool socks for the season. It is time to move on to summer sock knitting. I plan to knit ankle socks for the summer to wear with my Converse. On Sunday I reorganized my Ravelry Queue. I moved all of the summer knitting up to the first page It felt almost as good as if I had actually finished the summer knitting and could look forward to wearing cool knit dresses and sleeveless lace tops. I have started knitting the Airy Cardigan, but that is for the Diva and could never fit me.