Mitten Medley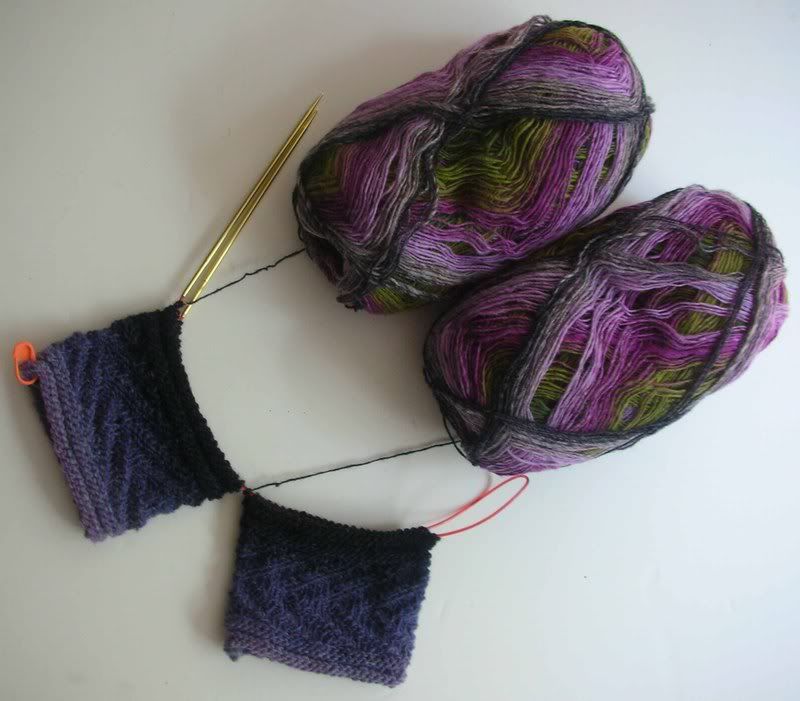 The Team Drunken Knitters had an Olympic Opening Ceramony pub party last Friday. I managed to pick up my mittten pattern just before I got there. I was actually only swatching during the ceremonies. I did not cast on until Saturday. Several people had multiple Olympic projects. Definitely a lot of Hopeless Overcommittment. We watched the ceremonies on the pub widescreen TV. It was an amazing depiction of 3000 years of Chinese history. A lot of wire work was featured, tying Hong Kong in nicely, probably unintentionally.

The Druid Mittens are progressing well. I am very happy with the way the Noro colour changes look on the cuff pattern. Last night nina at creative Yarns showed me how to knit cables without a cable needle. This will be very useful for this mitten as it has multiple tiny cables per row. I need to start working on my WIP Wrestling.

I also just bought the Vogue Italia Black Issue. More about that next time.