February is for Finishing Photos
I finally took some pictures of projects that I finished in December. The spiral scarf is the first crochet project that I have done in decades. I love crochet but crochet eats yarn. This scarf tooke 3 skeins of Manos yarn. I made it as a sample for my Fashion students. Most of the students enjoyed the project. The scarf incorporates all of the basic crochet stitches in a very straight forward way and produces a fun and funky accessory. I actually wear this scarf a lot, almost every day. I also made a matching head band to keep my ears warms, and avoid my "big hair".
I made the hat for my son. This is the first thing that I have hand knit that he actully wears. It fits him very well as long as he has short hair. Unfortunately once his hair grows it becomes a problem, just like mine.
Now if I could only finish those Druid mittens! I have closed the tops, but still have to knit two thumbs.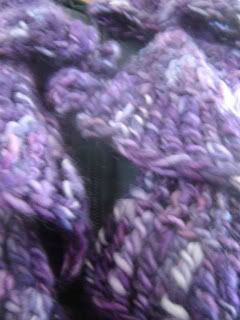 Spiral Scarf, Manos del Uruguay Wool Clasica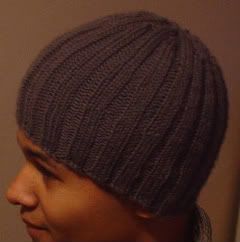 Hat for a Skater-Boy, Cascade 220 Superwash
Labels: knitting crochet